Viking—Celebrating 25 Years of Exploration
Viking was founded in 1997 with the vision that travel could be more destination focused and culturally immersive. Today, Viking provides destination-focused journeys on rivers, oceans and lakes around the world.
März 2, 2023 | Text: Sponsored Article | Fotos: Viking
How did Viking go from four river ships to 10,000 employees in less than three decades?
Viking was founded on the 5th of August 1997. From humble beginnings of only 4 ships, Viking has come a long way to become a global brand with over 91 vessels, 10,000 employees and nine offices around the world. Much of the first decade was about setting the foundations. The introduction of the innovative Viking River Longships® was symbolic to the natural and elegant Scandinavian design which is represented across the Viking fleet. More recently, Viking launched new and exciting state-of-the-art ships sailing the Nile, Mekong and Mississippi rivers. It is thanks to all guests and crew that Viking is where it is today.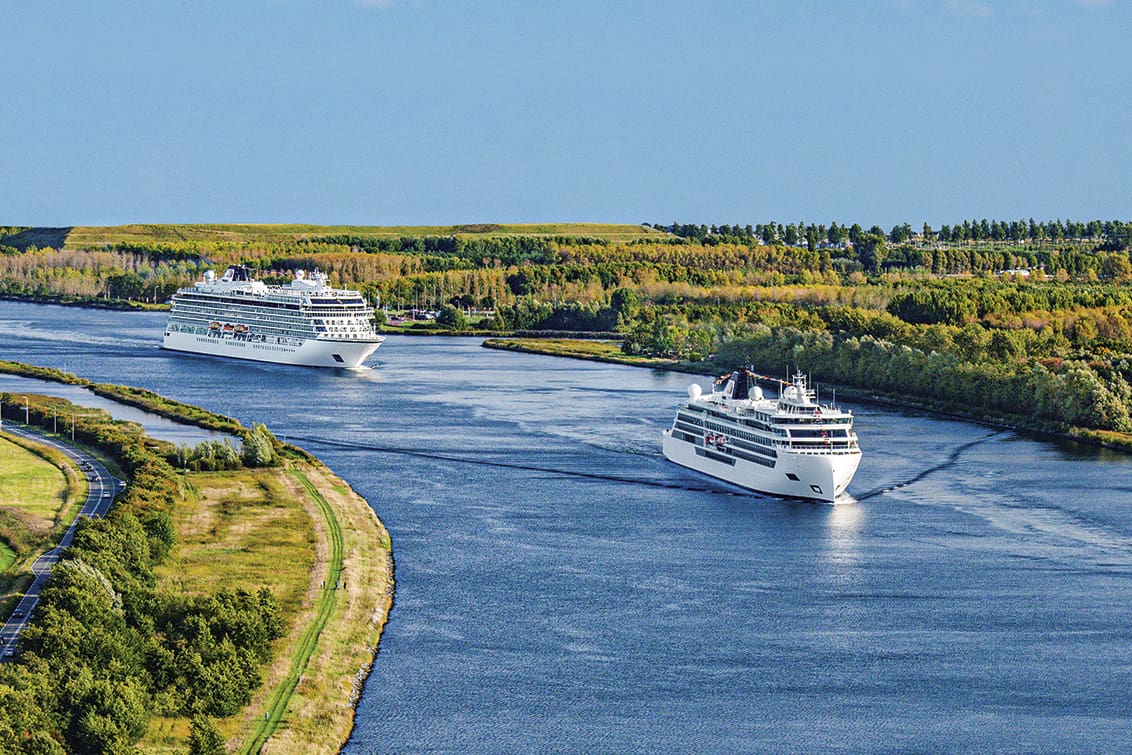 What does it mean to be a Viking family member?
Viking family members help guests explore the world in comfort. Discovery and learning are at the center of the guest experience. Being a Viking means commitment to each other and to guests through a set of shared values: STAR.
What is the STAR Service?
The STAR service describes simple but critical behaviors that every member of the Viking family, regardless of rank, position, title, or department, is expected to follow. It ensures guests to expect from Viking the same great experience, whether on an Ocean, Expedition or River ship.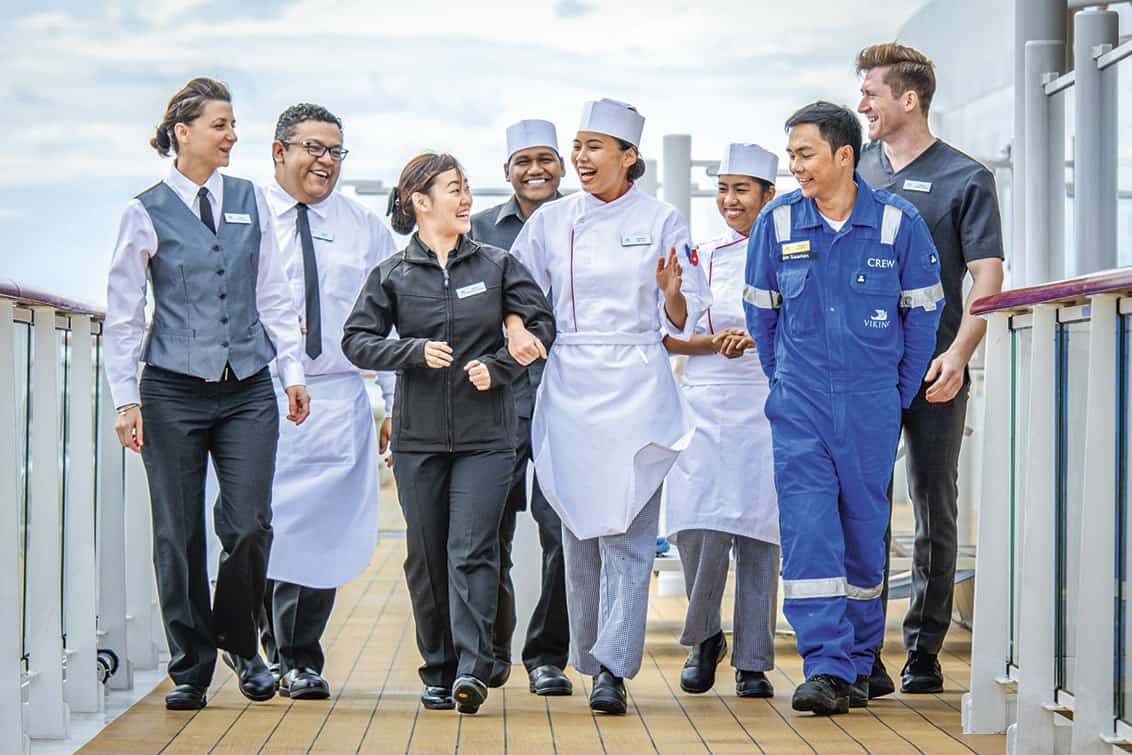 What training and continuing education do you offer your employees?
After a strict selection process, each newcomer embarks on a full training program. Viking offers
multiple e-learning courses and various face-to-face- trainings such as the leadership development program. By introducing continuous learning, Viking enables every member of the family to have a long and meaningful career.
What can you expect when you join Viking?
Viking employs all age groups from more than 93 different countries. Training and alignment are at the core to create a professional and inclusive working culture. Joining Viking means being part of something bigger, where experience is valued, and potential is rewarded with training and further ­coaching on the job.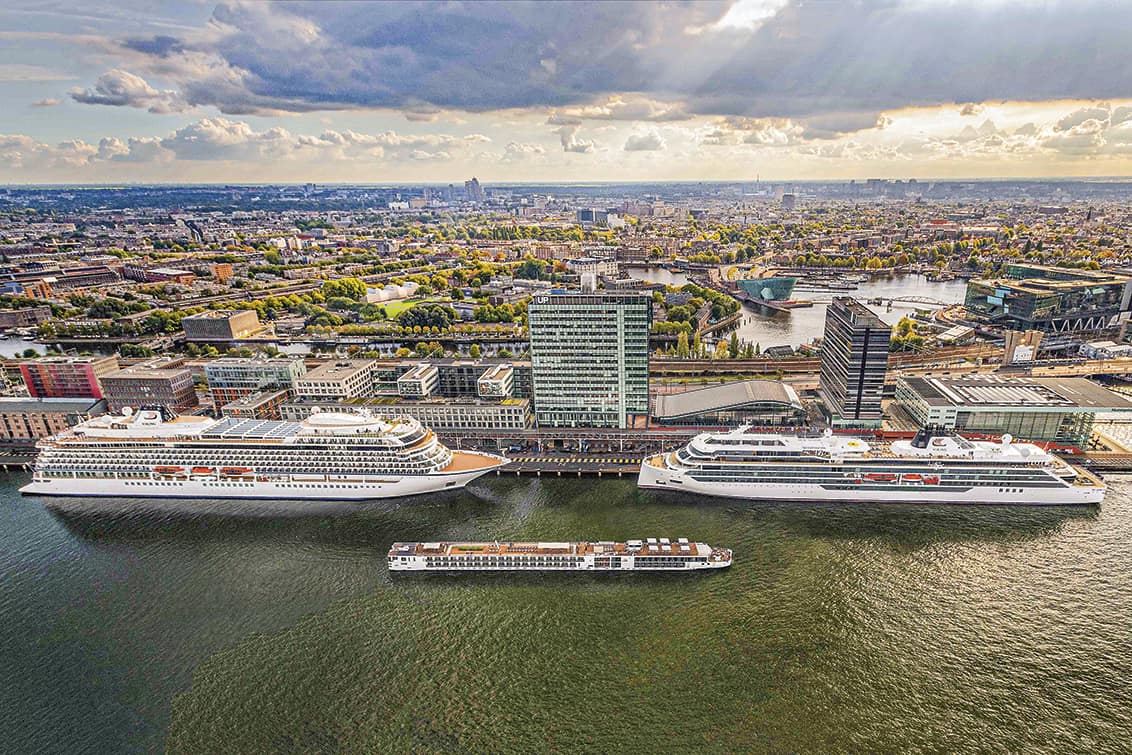 Facts:
Viking is a strong and dynamic company – with a growing award-winning fleet of more than 80 river ships, nine ocean vessels, two expedition ships sailing more than 100 itineraries around the world.
Benefits:
Attractive compensation package

Access to laundry facilities
Free Wi-Fi
Employee events & trainings
Mentoring program
Well-maintained shared cabin
Included Meals
OPEN POSITIONs (m/w/d)
Chef de Partie | Commis de Cuisine | Chef de Rang | Utility | Trainee Chef de Rang (Waiter) | Trainee Galley (Chef)
How to apply: vikingcareers.com