Karrierecheck: VIKING
From day 1, you are set for success. Kickstart your career in the hospitality industry.
Juli 21, 2022 | Fotos: Viking
Facts
Viking was founded 1997 with the purchase of four ships in Russia and today provides journeys around the world. We are a financially stable, growing company – and the largest, most award-winning in the industry.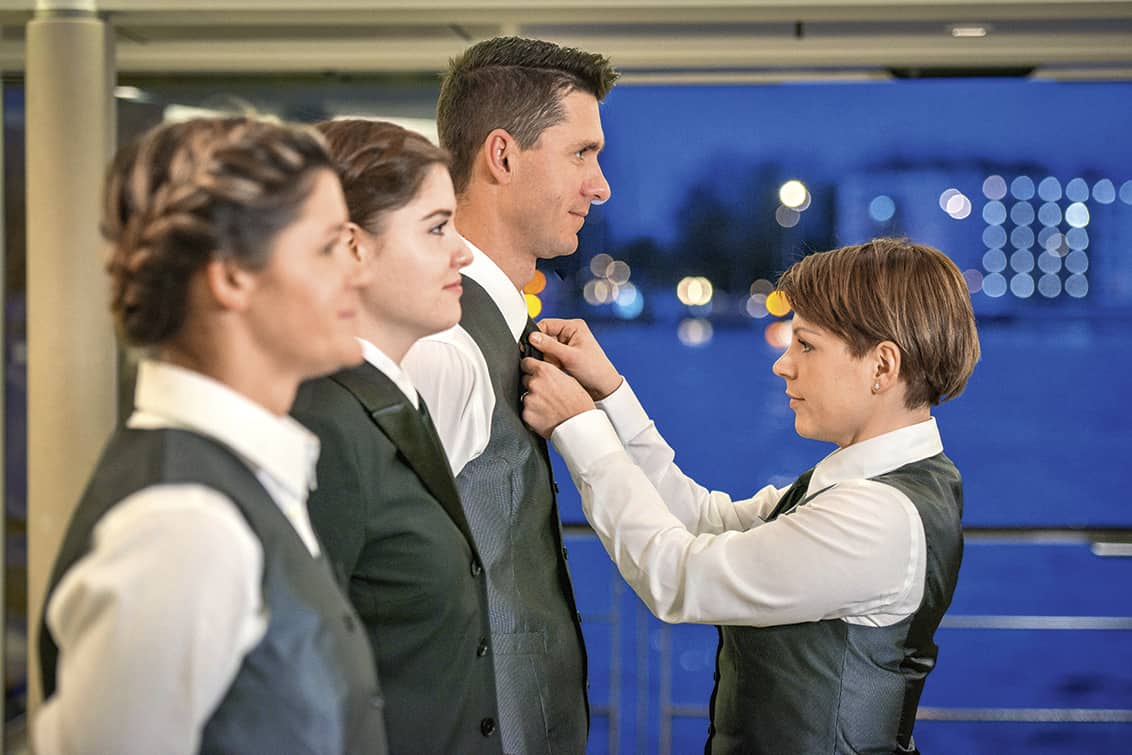 THE VIKING NEWCOMER TRAINING – A NEW PATHWAY INTO HOSPITALITY
From day 1, you are set for success. Kickstart your career in the hospitality industry.
What is the Viking Newcomer Training?
The Viking Newcomer Training was introduced in November 2021 and has welcomed over 400 trainees over the past months. The brand-new training program takes place in the heart of Vienna on board one of our fully operational training Viking Longships where motivated trainees receive a complete on-the-job training to kickstart their career in the hospitality and cruise industry.
We are embracing people that have only limited or no prior experience in this industry and training them to become a leading individual in their desired professions. For the duration of the training, Viking is offering them a paid Swiss contract with all training costs covered by Viking.
What is next for the Trainees?
After completion of the three-to-fiveweek program, they become full-fledged members of the Viking family and receive a seasonal contract for the remainder of the season (ending in November, December or January). Although training ends – the learning experience continues as they enter their seasonal contract – with continuous support and mentorship from their team. All graduates have been welcomed to their resident river ship, where they remain until the end of the season – taking a 2-week vacation after every two months on board. New crew members have traveled from Vienna to our major destinations throughout Europe.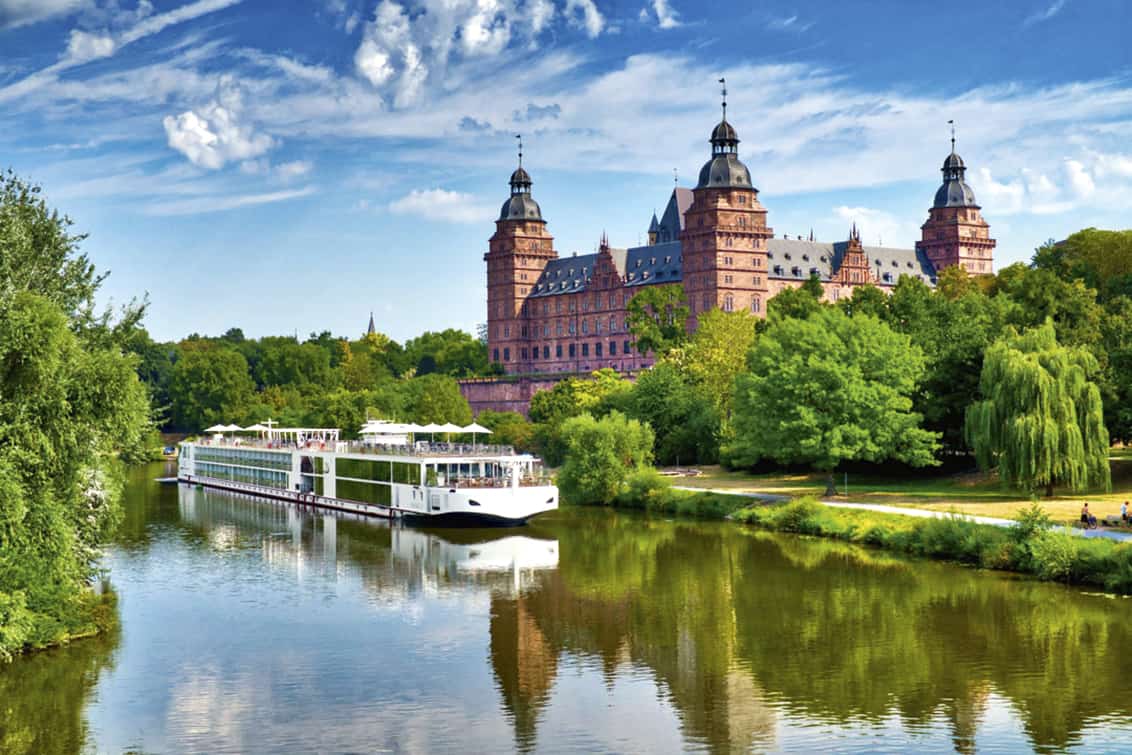 What do our Trainees have to say about the program?
The main aim of this program is to prepare individuals for working on board. The following quote from our Trainee from November 2021 show how this program has exceeded our expectations. "It was a great honour to be here and to learn with the best." Our Trainers on board are experts and are transforming individuals with no experience into guest-oriented and tourism-passionate employees.
Who can apply for the Training?
We are looking for motivated people above the age of 18. We are executing the training until the end of the season. Viking will continue this program and offer training waves this year – with one wave for each position every month until the end of the year.
OPEN POSITIONS (M/W/D)
Trainee Chef de Rang (Waiter) | Trainee Galley (Chef) | Trainee Stateroom Steward (Housekeeping)
How to apply: vikingcareers.com